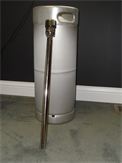 NEW KEGS DUE FIRST WEEK OF NOVEMBER!!
On September 20th, 2013, the first shipment of kegs will be loaded onto a "Slow Boat from China".  It is estimated that it will take 45 days to get from Ningbo, China to Walton, Kentucky.  This will be the last time Bromic Brewing Supply will not have kegs in stock in our warehouse.  I promise!  So, please bear with me while we wait for the first kegs to arrive.
We have just opened up this site so we hope you will bear with us during our construction phase.
Bromic Brewing Supply
is focused on providing high-quality beer brewing equipment for Microbreweries, Craft Brewers and the adventurous home brewer. We will do everything we can to exceed your expectations once we are fully operational to supply you with the best Home Brewing Equipment and Microbrewery Equipment in the market.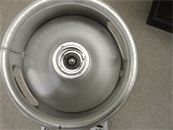 We will be starting with kegs.  The honest to God Sanke D style 304 SS, passivated KEGS, KEGS and more KEGS!  All brand spankin' NEW!  As a Home Brewer you will not have to convert your kegerator to a ball lock ever again and as a Craft Brewer you can rest assured you will be partnering with a cooperage that supplies only the best Sanke Kegs with Micromatic stems on the market today.
As time goes on, we intend to add more Home Brewing Equipment and Microbrewery Equipment that you cannot find on other sites, like a 7 minute wort chiller and possibly Brand New Keggles, not old kegs that have been beat up and cut down, but NEW and made specifically for the home brewer.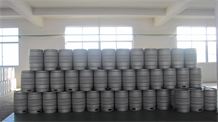 So please, whether you are looking for Microbrewery Equipment or Home Brewing Equipment, look around our website and if you have any comments, questions or suggestions, please feel free to contact us. Don't forget we are located in the Cincinnati,Ohio area and all of our pricing includes delivery inside the !-275 loop
We hope to see you again! Check back later for new updates to our website. There's much more to come here at Bromic Brewing Supply!